2018 marked 100 years since the end of the First World War.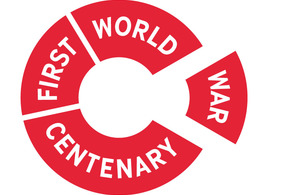 The Heyford and Stowe Roll of Honour details the lives of the 28 men on Heyford and Stowe village war memorials.
First published in 1993 by Celia and Brian Caucutt – Updated with new photographs and recently released census family information in 2018 by Jez Wilson
Heyford and Stowe – Roll of Honour – 1993
Heyford and Stowe – Roll of Honour – 2018
All the new research and new photographs discovered during the centenary 2018 project were sent to the Imperial War Museum and the men of Heyford and Stowe are now documented in the museums digital online archive "Lives of the First World War"
HEYFORD AND STOWE – ROLL OF HONOUR – A tribute to the servicemen commemorated on the Nether Heyford and Stowe Memorials  https://livesofthefirstworldwar.org/community/7649
Nether Heyford War Memorial: https://www.iwm.org.uk/memorials/item/memorial/15084
Church Stowe War Memorial: https://www.iwm.org.uk/memorials/item/memorial/14897
  Join us on Facebook: HeyfordPrattler
The Prattler is produced and delivered by volunteers.
Supported by donations from the Parish Council, Parish Church, Baptist Chapel, Heyford W.I., Heyford Gardening Club, Heyford Singers, Bowls Club, Village Hall and Heyford Picturedrome
Regular contributions from local business advertisers and a community grant from our local One Stop shop
Printed locally by Design to Print 
© 2020. The Prattler. Local newspaper for Nether Heyford and Upper Heyford , Northamptonshire, England, UK.  Printed and delivered free every month to every household (750+) since 1977.
Visit the Blog for the latest articles in full view on one page (newest first)
Visit the Index for the full headline list of articles (newest first)
Visit the Links page for any relevant Nether Heyford Social Media pages & groups.
Visit "The Story of Heyford" local history Blog for republished local history books.
Use the Categories to jump to articles or the Tags to jump to a street or surname.
Download previous editions of The Prattler in PDF format:
2020 Editions:  FEB | MAR | APR | MAY | JUN | JUL | SEP | OCT | NOV | DEC
2019 Editions:  FEB | MAR | APR | MAY | JUN | JUL | SEP | OCT | NOV | DEC
2018 Editions:  FEB | MAR | APR | MAY | JUN | JUL | SEP | OCT | NOV | DEC
For older editions please contact The Editor