2018 marked 100 years since the end of the First World War.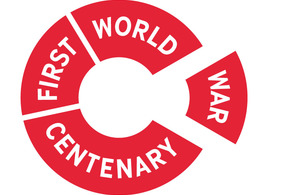 Download the Heyford and Stowe Roll of Honour which gives further details on the lives of the 28 men on Heyford and Stowe war memorials:
Heyford and Stowe – Roll of Honour – 2018
Heyford and Stowe – Roll of Honour – 1993
Visit the digital archive of the village men on the website of the Imperial War Museum:
https://livesofthefirstworldwar.org/community/7649
The digital archive is now closed for new entries and the exhibition will be launched in September 2019 with all the details compiled during the 2018 research.
  Join us on Facebook: Facebook.com/HeyfordPrattler
The Prattler is produced and delivered by volunteers.
Supported by donations from the Parish Council, Parish Church, Baptist Chapel, Heyford W.I., Heyford Gardening Club, Heyford Singers and Heyford Picturedrome
Regular contributions from local business advertisers and printed by Braunston Print
 Parish Council | Organisations | Clubs | Schools | Pubs & Shops | Welcome Pack
Nether Heyford History: The Story of Heyford
Latest Edition | Archive | Contact Us | Advertise
© 2019. The Prattler. Local newspaper for Nether Heyford and Upper Heyford , Northamptonshire, England, UK.  Printed and delivered free every month to every household (750+) since 1977.